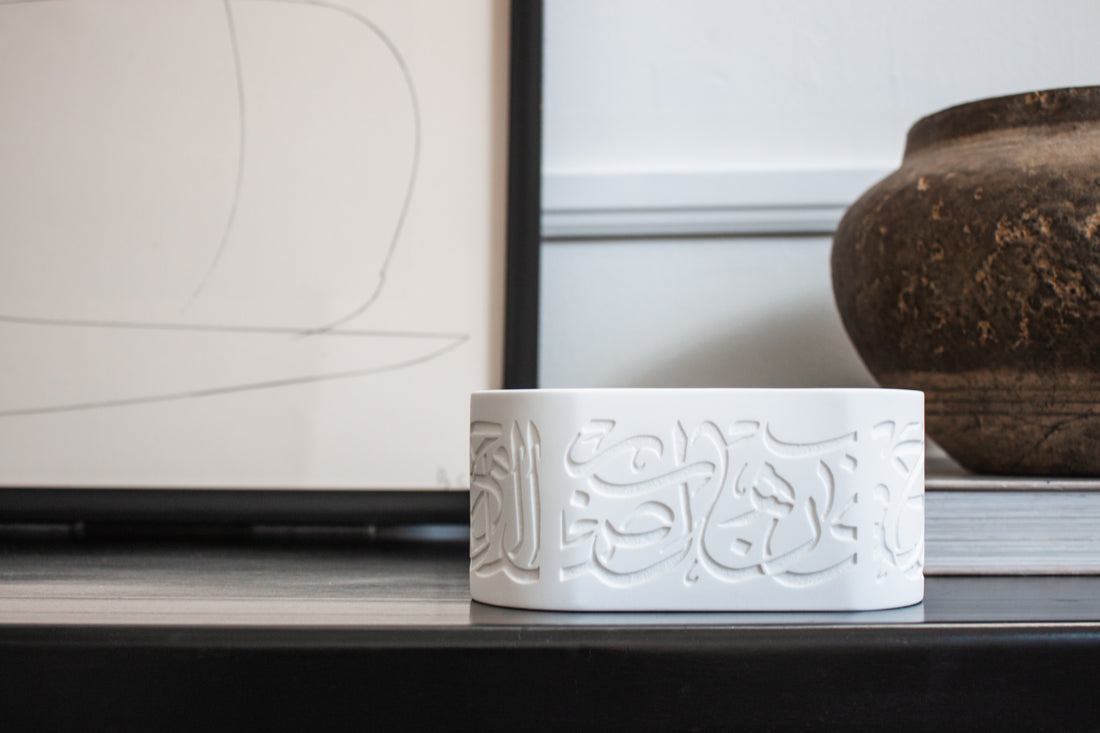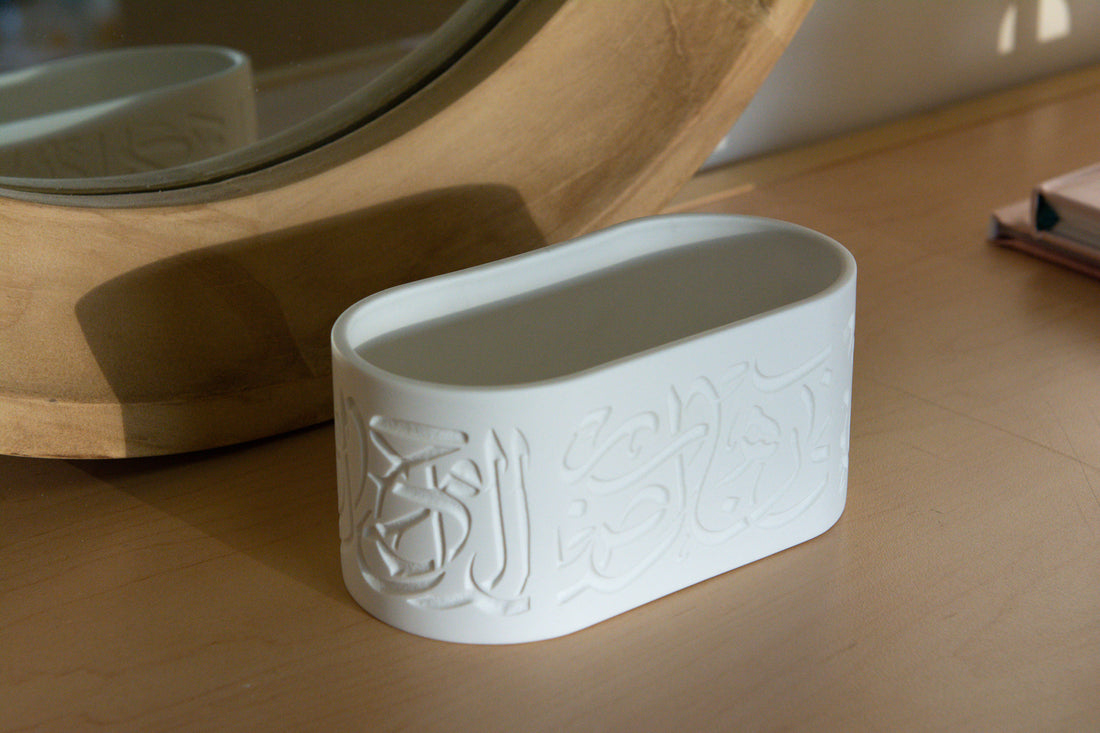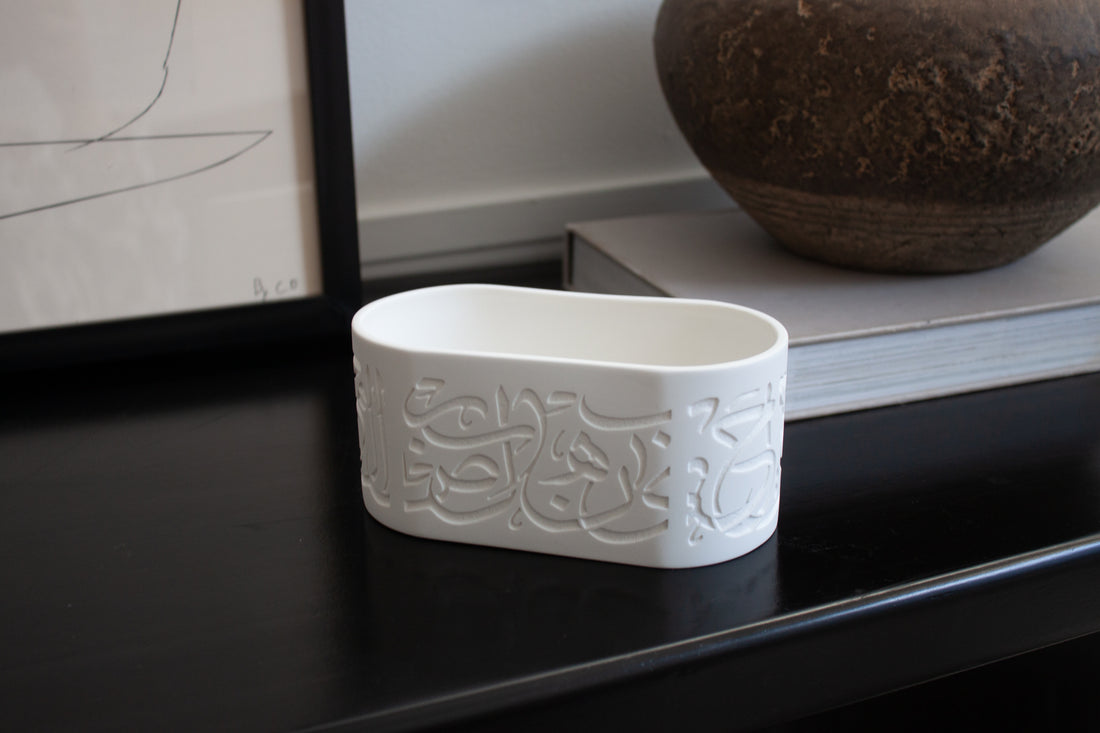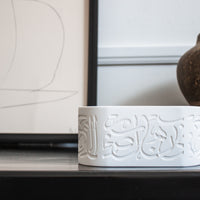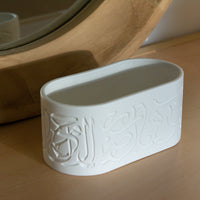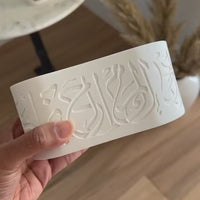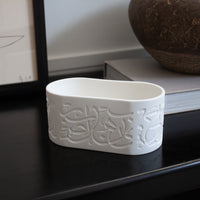 Introducing our Matte Arabic Calligraphy bowl, a radiant symbol of positivity and elegance. With engraved calligraphic verbiage translating to "Blessings. Love. Wellness.", this bowl captures the spirit of Ramadan and Eid celebrations.
【Multifunctional and Unique Color Combinations】Its unique, crisp oval-shaped design set it apart, while the versatile porcelain material allows for various uses. Use it as a jewelry holder on your vanity, a decorative office desk piece, or even as a charming dish to serve dried fruits and nuts during gatherings.
Perfect for adding cultural significance to your home decor, this bowl is an ideal choice for Ramadan and Eid decorations. Embrace the beauty of Arabic calligraphy and infuse your space with positivity, love, and wellness.